Companies like Migros and Swarovski are using geodata to make their businesses more successful. Experience shows that those with knowledge of spatial context make better decisions.
The Swiss retail company Migros and the jewelry and accessories manufacturer Swarovski have long since come to appreciate the value that knowledge of the spatial context offers. For quite some time now, both companies have been making use of GIS-based analyses, in particular to support their expansion planning, risk management, and supply chain optimization activities.
Swarovski is expanding its market presence around the globe
GIS can be used to identify the ideal location for a new store, for example. To this end, data on demographics, income structure, travel times, and competitors is collected and linked, after which the best location for investment is shown on a digital map.
As Global Distribution Operations Manager at Daniel Swarovski Corporation AG, Richard Bezuidenhout is responsible for developing Swarovski's company-wide Geospatial Platform, which is employed as a support tool for increasing the sale of jewelry and accessories around the world. Here, dashboards created and hosted on the Esri platform are used by Swarovski to provide important decision-making information to those who need it.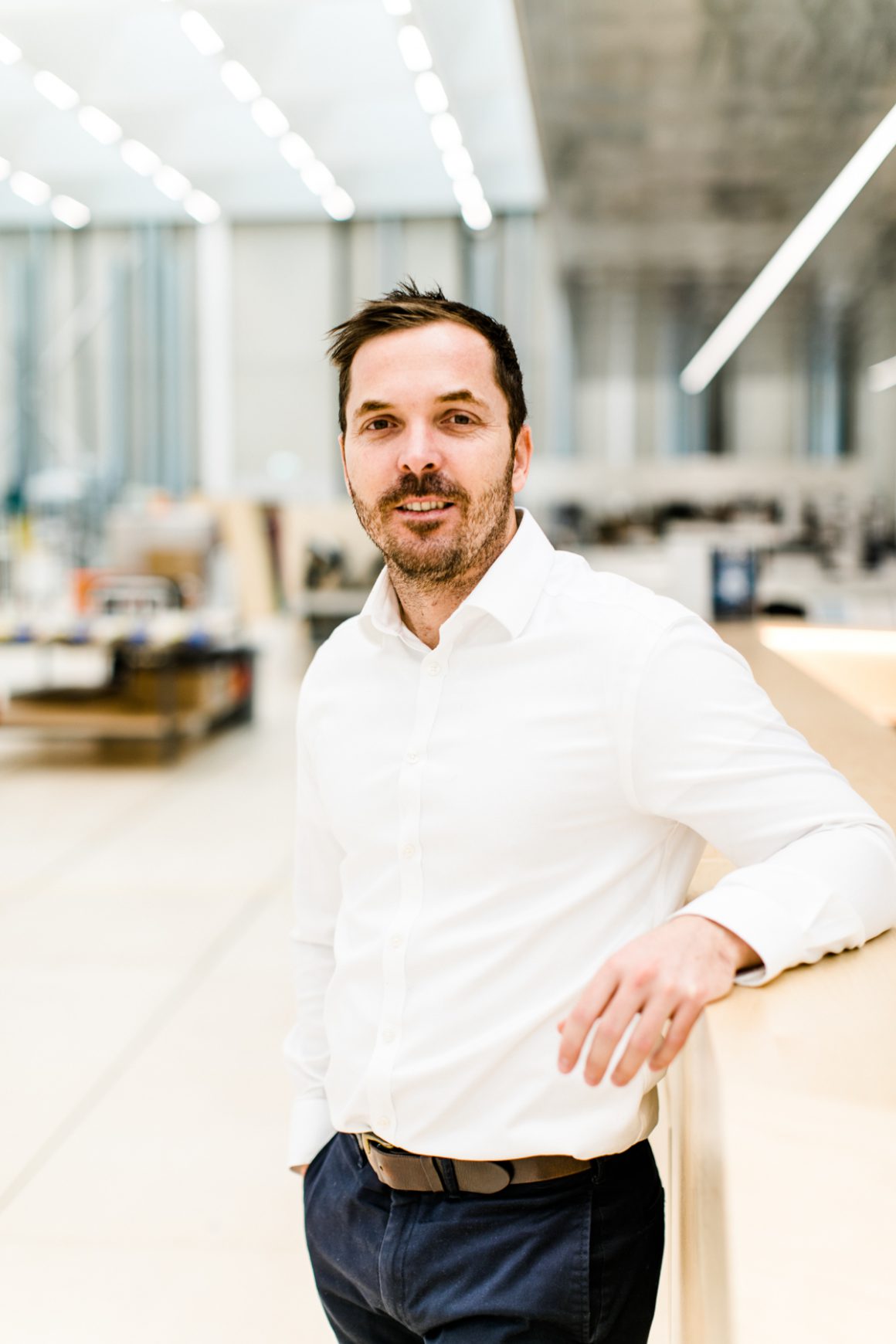 For example, store locations in various sales regions can be displayed on digital maps along with the associated KPIs, the locations of competitors, social-demographic data, and market data. These maps are supplemented by statistical diagrams and then made available for viewing in the browser-based dashboards.
Through its implementation of a location intelligence strategy, Swarovski is now able to combine spatial and business data and draw conclusions that make its business more successful. The dashboards are used to evaluate existing and potential future store locations, and for marketing planning purposes as well.
---
---
Migros: Green supply chain and digital risk management
The Migros supply chain extends across the entire globe. In order to maintain a clear overview of this supply chain and be able to react quickly and in a customer-focused manner to unexpected incidents, the Swiss retailer has developed a central system for real-time supply-chain monitoring known as the LTOPEX Tower.
The system displays maps that employees use to monitor the supply chain, whereby deviations or delays are clearly shown on the maps as they occur over the course of time. The system thus makes it easier to implement targeted quality assurance measures that improve supply chain operations.
"The LTOPEX Tower is a central intelligent platform that enables the efficient planning and management of all transport services and ensures complete process transparency and effective monitoring and control," says Thomas Wunderli, Head of Business Processes and Systems at Migros Logistics and Transport.
According to Wunderli, successful anticipatory risk management requires digitalization and an understanding that risk also always includes a spatial element: GIS technology covers both of these requirements.
Another issue facing numerous companies today is how to reconcile global business growth with sustainable business operations. Migros is well aware of its responsibility as a corporate citizen, which is why one of its goals is to establish a low-carbon supply chain. Esri technology is playing an important role here as well, since the data collected by Esri systems helps make it possible to create speed and road gradient profiles for truck routes. This in turn makes it possible to not only plan the most energy-efficient routes but to also choose the best drive system (biogas, hydrogen, electric, or diesel) and thus optimize decarbonization measures for entire vehicle fleets.
It's important to employ a holistic approach here, as alternative fuels have to be produced in a sustainable manner and leading technology and research partners need to be involved in the implementation of all measures.
More:
Webinar-Aufzeichnung: Erfolgreiche Marktentwicklung mit Location Intelligence
Interview mit Location -Intelligence-Experte Philipp Marty: «Unternehmen dürfen den Anschluss nicht verlieren.»